NECA Player Select
– Duke Nukem Forever
Tämä hahmo perustuu kesäkuussa 2011 julkaistuun Duke Nukem Forever videopeliin.
Vasen reunateksti (pakkauksen takaa katsottuna):
So believable, you'll think it's the real Duke hit with the shrink ray! Now he's only 7″ tall, but it's how you play with him that matters.
It's time to kick ass and chew bubblegum!(Bubblegum sold separately)
This is the only action figure that you don't pose – HE POSES YOU.
Niin uskottava, että luulet sen olevan oikea kutistussäteellä kmutistettu Duke! Hän saattaa olla vain 7 tuumaa pitkä, mutta vain sillä on väliä, kuinka sinä hänellä leikit.
On aika antaa turpiin ja purra purkkaa!(Purkka myydään erikseen)
Tämä on ainoa action figuuri, jota et asettele – HÄN ASETTELEE SINUT.

Takateksti:
Duke Nukem, the ultimate alien-ass-kicker, has been shrunk to action-figure size for your gripping pleasure. Whether you're lining up hordes of real aliens to kill or just playing dolls in your house, you'll never feel at a loss for confidence and one-liners with Duke at your side.
Take this pint size powerhouse to your local school or bar as your wingman, and you'll be the envy of all your peer. You'll never need to play with another toy again.
Duke Nukem, äärimmäinen avaruusmuukalaisten turpiin vetäjä, on kutistettu action figuurin kokoiseksi iloksesi. Jonotitpa tappamaan joukoittain oikeita avaruusmuukalaisia tai leikit vain nukeilla kotonasi, sinulta ei koskaan puutu itseluottamusta tai sutkautuksia kun Duke on rinnallasi.
Ota tämä minikokoinen voimanpesä paikalliseen kouluusi tai baariin tukijoukoiksesi, ja olet kaikkien vertaistesi kateuden kohde. Sinun ei tarvitse enää koskaan leikkiä millään muulla lelulla.
Mukana tulevat varusteet:
* sikari
* pistooli
EAN: 634482446706
Pakkaus: 32 (k) x 15,5 (l) x 7 (s) cm
Pakkaustyyppi: Clamshell
Ostopaikka: Forbiddenplanet.com
Julkaisuaika: toukokuu 2011
Lähikuva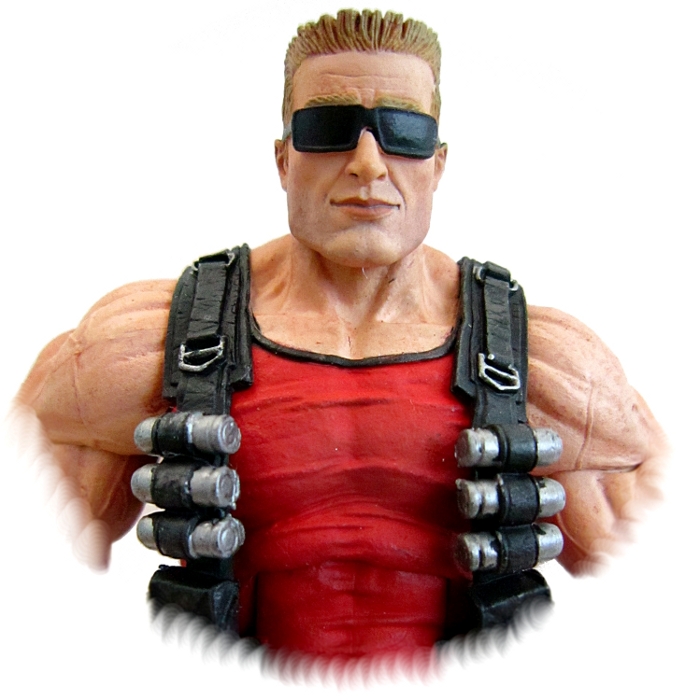 Kokovartalokuvat
Varusteet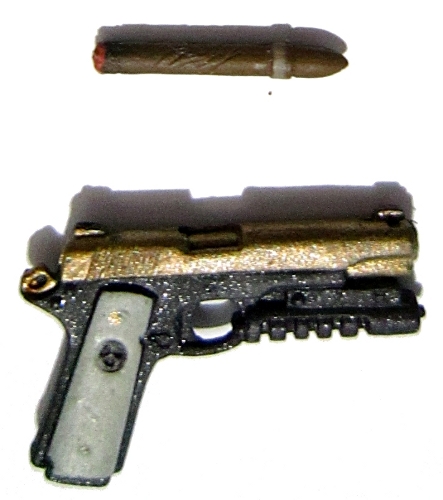 Videoesittelyni hahmosta:
Suomi
httpv://www.youtube.com/watch?v=w_oxt8A45d8
In English
httpv://www.youtube.com/watch?v=nKP7OR-Ce9k