Tuotekoodi: P4009
Faker
– Evil Robot of Skeletor
Hahmo oli alunperin tarkoitettu vain ja ainoastaan NYCC-messuja  (6.-8.2.2009) varten valmistetuksi (ja siellä myytäväksi) spesiaalihahmoksi. Mutta, koska Mer-Manin maaliskuulle tarkoitettu myynti ei toteutunutkaan tuotannollisista syistä, Faker tuli Mer-Manin tilalle maaliskuun perushahmoksi. Normaalia pienemmän valmistusmäärän vuoksi Fakerillä oli 4 kappaleen osto-/tilausraja. NYCC-messuilla ja verkkokaupassa myydyt hahmot ovat täysin identtisiä.
Oikea nimi: N/A
Originally built by Man-At-Arms to cover for He-Man when Prince Adam is needed, Faker was abandoned after his first mission in the royal junk yard and salvaged by the evil warrior Tri-Klops. At the request of Skeletor, Faker was reprogrammed to replace He-Manand convince the people of Eternia that He-Man had betrayed King Randor and turned to evil.
Rakentanut alunperin Asemies korvaamaan He-Man, kun Prinssi Adamilla on muita kiireitä. Faker hylättiin ensimmäisen tehtävänsä jälkeen kuninkaalliselle kaatopaikalle ja sen sieltä pelasti pahuuden taistelija Tri-Klops. Skeletorin pyynnöstä, Faker uudelleen ohjelmoitiin korvaamaan He-Man ja vakuuttamaan Eternian kansa siitä, että He-Man pettänyt kiuningas Randorin ja kääntynyt pahuuden puolelle.
Mukana tulevat varusteet:
* voimamiekka (kokonainen)
* voimamiekka (puolikas)
* irrotettava haarniska
Loppuunmyynti aika (1. julkaisu, Mattycollector-myynti): 3,5 – 4 tuntia
Loppuunmyynti aika (uudelleen julkaisu): 2,5 vuorokautta
Oman hahmon saapumiseen kulunut aika (alkuperäisjulkaisu): 14 päivää (10 arkipäivää)
Lähikuva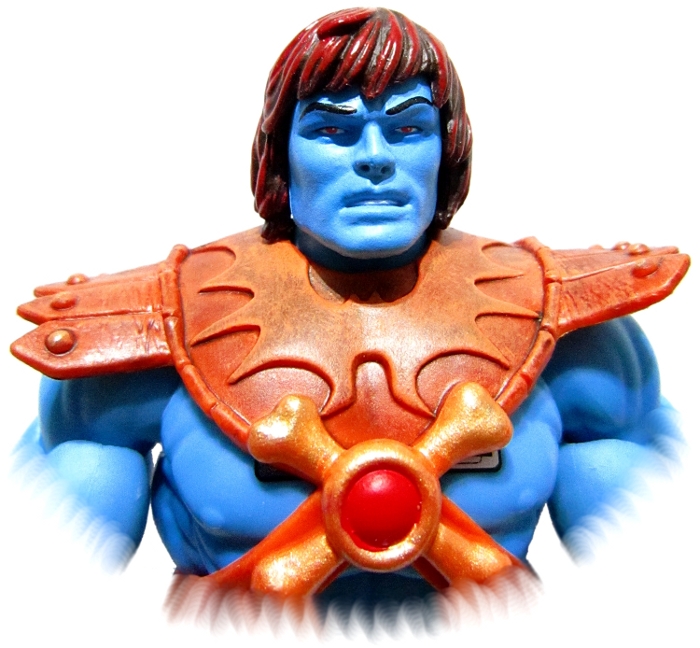 Kokovartalokuvat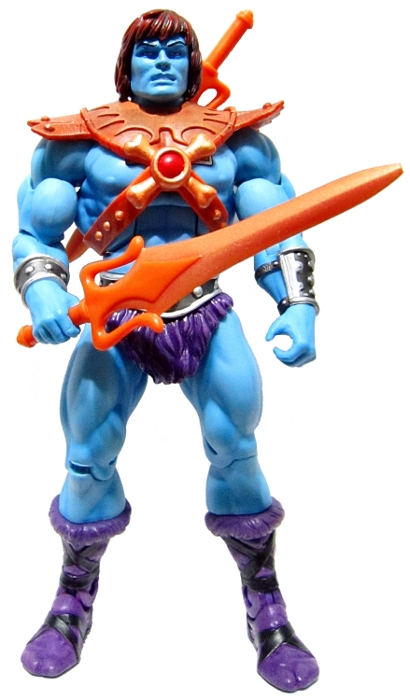 Yksityiskohta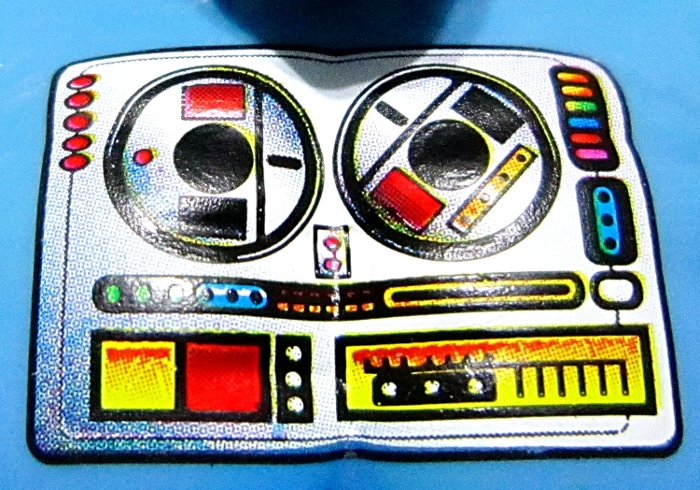 Varusteet
Videoesittelyni hahmosta:
Suomi
httpv://www.youtube.com/watch?v=SkgOX2Itr2E
In English
httpv://www.youtube.com/watch?v=segiQDuEGws