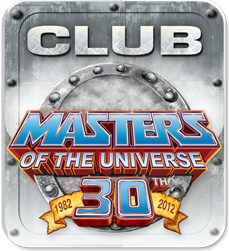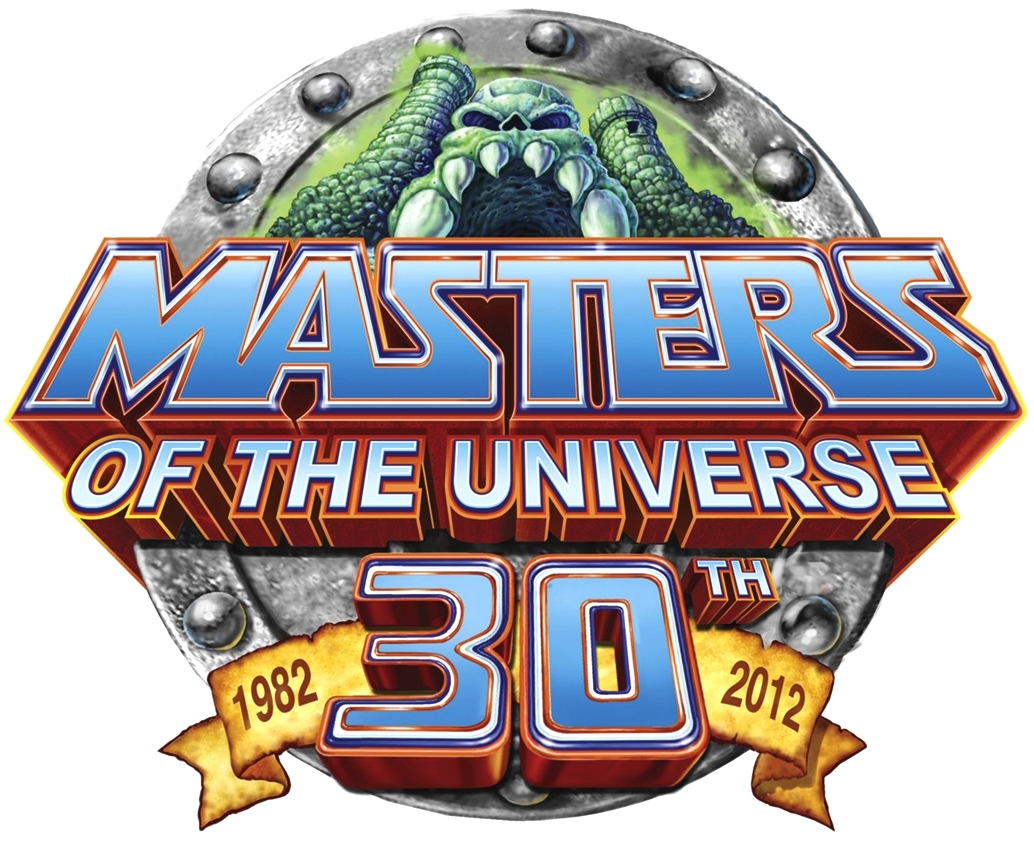 Tuotekoodi: W8898
Draego-Man
– Evil Fire-Breathing Menace
 Masters of The Universe 30-vuotta juhlahahmo 2/6, jonka on luonut Four Horsemen -ryhmä, joka yleensäkin vastaa Masters of the Universe Classics hahmosarjan hahmojen suunnittelusta.
Oikea nimi: (Renounced his given Dragonian name)
During the Great Wars, the Dragons of Darksmoke fought in many epic battles against King Grayskull® and the Snake Men™. A magical half human half dragon creation of the Great Black Wizard, Draego-Man™ was shunned by Granamyr and allied himself instead with the Free People of Eternia®. After the Truce of the Three Towers, Draego-Man™ became so disgusted with the humans that he isolated himself from all civilization, living as an outcast in the Caverns of Rakash. After several millennia of bitter retreat, Draego-Man™ discovered Skeletor's plans to enslave his dragon kin and use them as weapons against the Royal Palace. He returned from hiding to join Skeletor's Evil Warriors seeking revenge against all who betrayed him. Draego-Man™ uses his flame breath and ability to manipulate fire to battle for the side of evil!
Suurten Sotien aikana, Darksmoken lohikäärmeet taistelivat monissa eeppisissä taisteluissa King Grayskullia ja Käärmemiehiä vastaan. Mahtavan Mustan Velhon luoma maaginen ihmis-lohikäärme-hybridi oli Granamyrin karsastama ja siksi hän liittyikin Eternian vapaiden ihmisten joukkoihin. Kolmen Tornin Rauhan jälkeen Draego-Man tympääntyi ihmisiin niin paljon, että hän eristäytyi kaikesta sivilisaatiosta, eläen syrjäytyneenä Rakashin luolissa. Useiden katkerien vuosituhansien piilottelun jälkeen, Draego-Man sai selville Skeletorin aikeet orjuuttaa lohikäärmeveljensä ja käyttää heitä aseina kuninkaallista palatsia vastaan. Hän palasi piilostaan liittyäkseen Skeletorin joukkoihin janoten kostoa kaikkia niitä kohtaan, jotka pettivät hänet. Draego-Man käyttää liekkihenkäystään ja kykyään manipuloida tulta taistellessaan pahuuden puolella!
Mukana tulevat varusteet:
* liekkimiekka
Lähikuva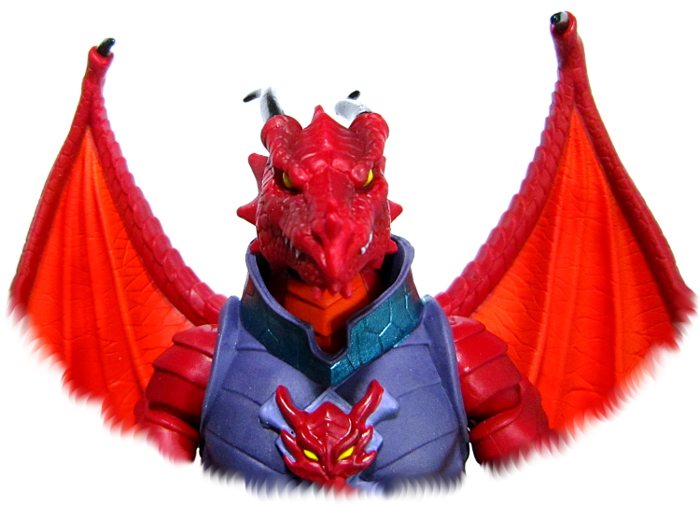 Kokovartalokuvat
Varusteet