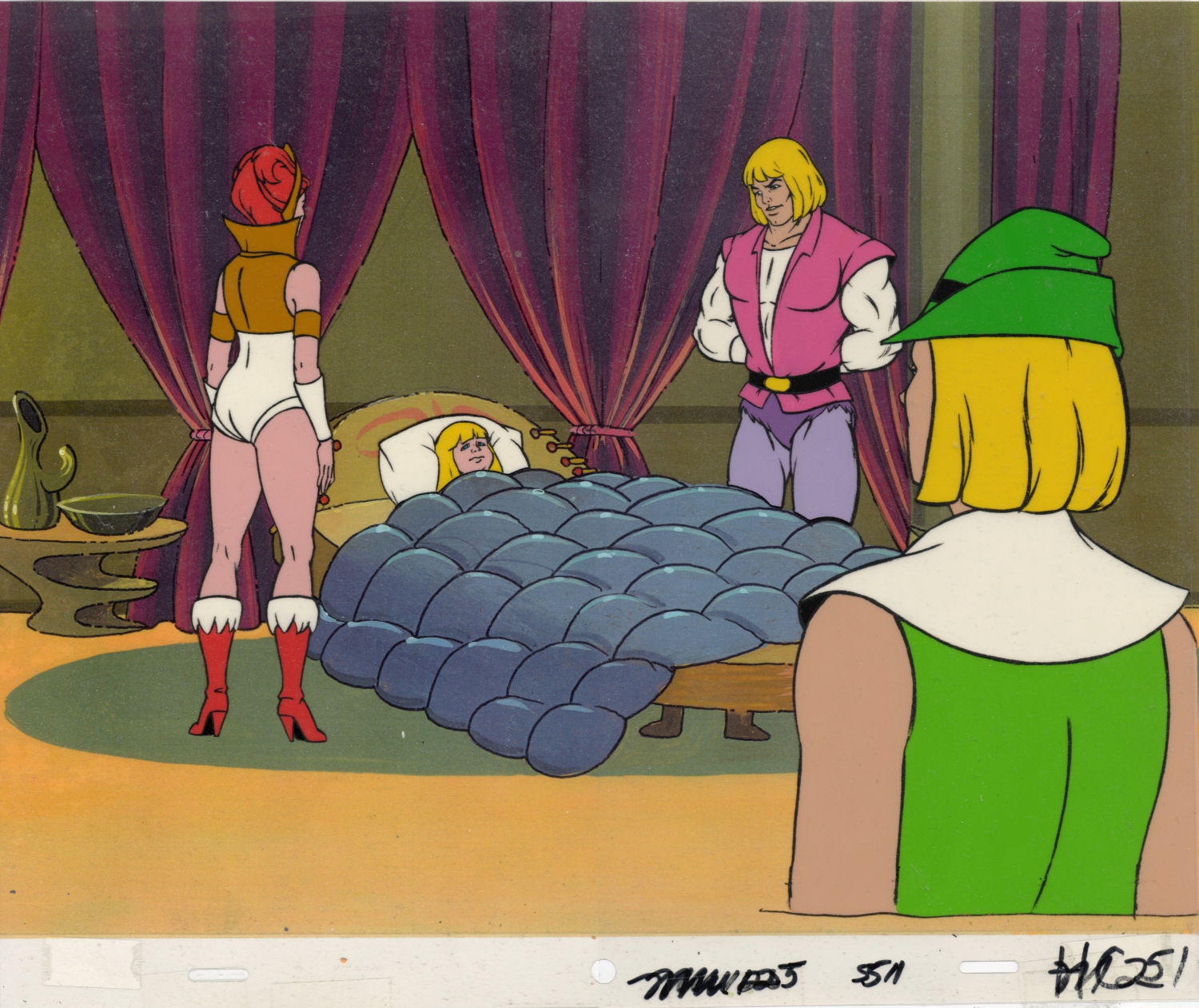 Käsinmaalattu animaatiokalvo (monitasoinen) + värikopio taustakuva
– kalvoja ei saanut kunnolla irti toisistaan.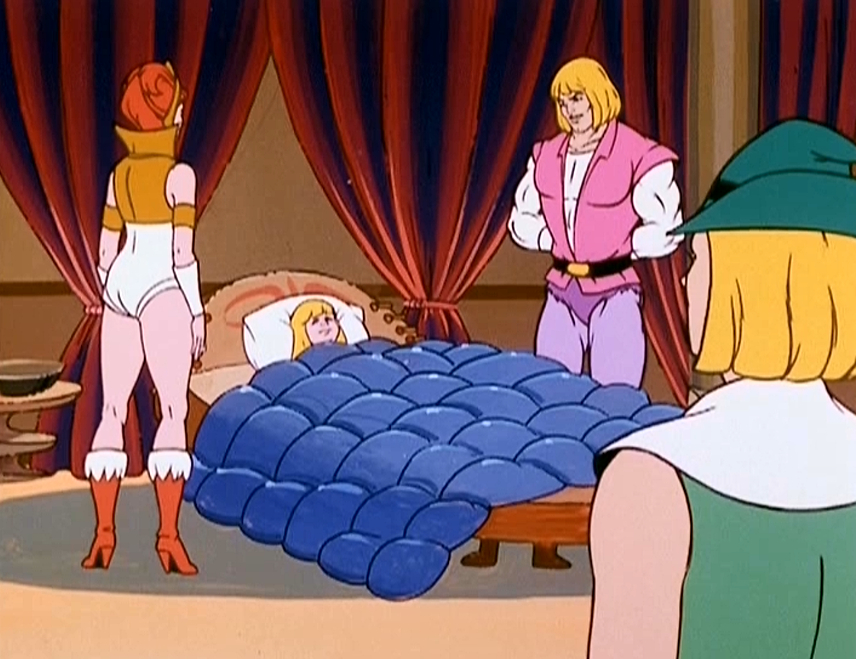 Kuvankaappaus kohdasta, jossa animaatiokalvoa on käytetty. Ei ole varmaa onko kaappaus oikeasta framesta, sillä Adamin ilmeitä ei kunnolla näe ja niitä lukuun ottamatta kohtaus on täysin staattinen.
Teela, Starchild, Prinssi Adam ja Bowena – He-Man and the Masters of the Universe -animaatiosarjan jaksosta #125, "Bargain with Evil".