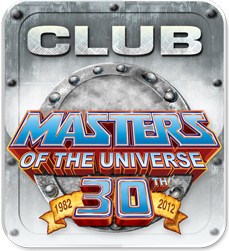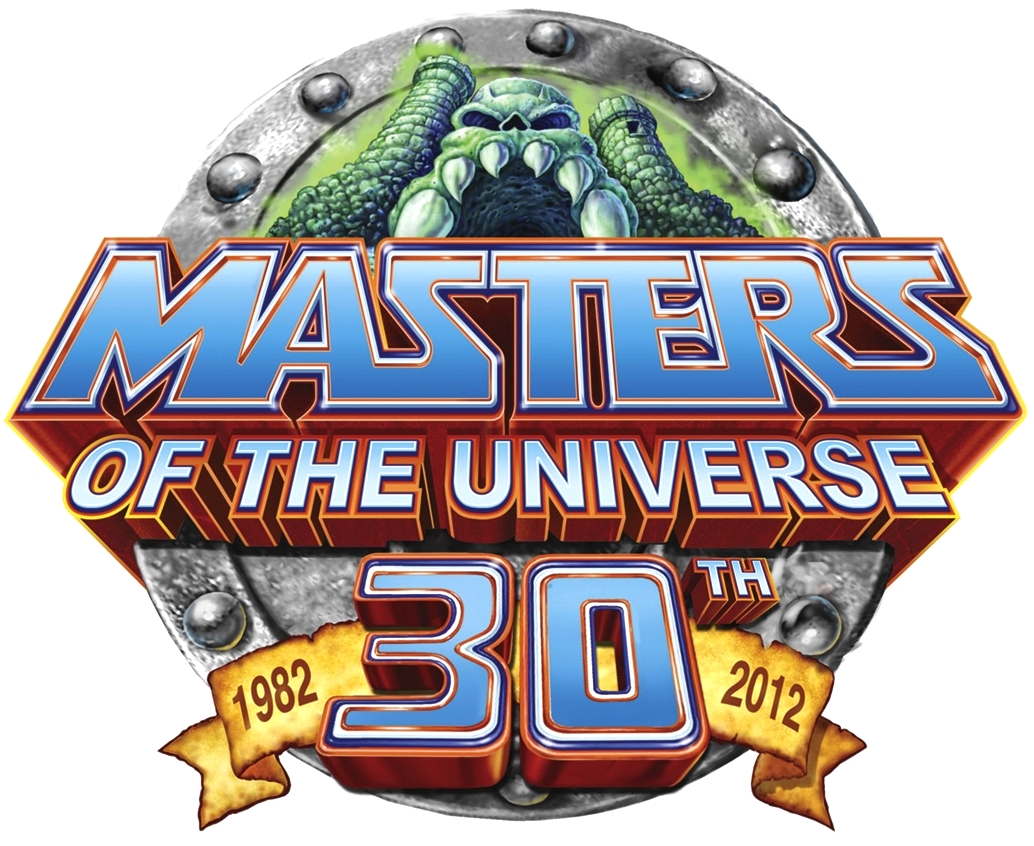 Tuotekoodi: W8895
Castle Grayskullman
– Heroic Embodiment of Castle Grayskull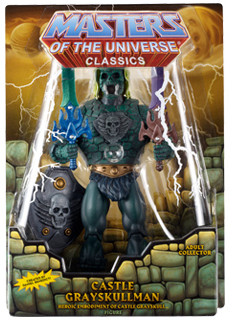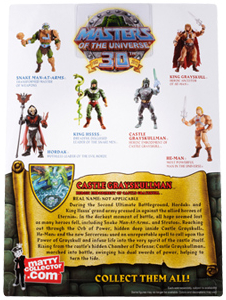 Masters of The Universe 30-vuotta juhlahahmo 6/6. Tämä hahmo on vuoden 2011 Masters of the Universe luo-hahmo-kilpailun voittajahahmo, jonka on luonut Daniel Benedict.
Oikea nimi: ei ole
During the Second Ultimate Battleground, Hordak® and King Hssss' grand army pressed in against the allied heroes of Eternia®. In the darkest moment of battle, all hope seemed lost as many heroes fell, including Snake Man-At-Arms® and Stratos®. Reaching out through the Orb of Power, hidden deep inside Castle Grayskull®, He-Man® and the new Sorceress® used an unrepeatable spell to call upon the Powers of Grayskull™ and infuse life into the very spirit of the castle itself. Rising from the castle's hidden Chamber of Defense; Castle Grayskullman™ marched into battle, swinging his dual swords of power, helping to turn the tide.
Toisen Ultimaalisen Teistelukentän aikana, Hordak ja kuningas Hssss:n suurarmeija painoi Eternian yhdistyneiden sankareiden joukkoja vastaan. Taistelun pimeimpänä hetkenä, kaikki toivo näytti olevan mennyttä kun useiden sankarien kaatuessa, mukaan lukien Käärme Asemies ja Stratos. Käyttäen hyväkseen syvälle Pääkallolinnan uumeniin piilotettua Voimakuulaa, He-Man ja uusi Velhotar tekivät toistamattoman loitsun kutsuakseen Pääkallolinnan mahtia ja herättääkseen linnan hengen. Nousten linnan piilotetusta Puolustuksen kammiosta: Castle Grayskullman (Pääkallolinnamies) marssi taisteluun, heiluttaen kaksoisvoimamiekkojaan jaauttaen kääntämään taistelun kulun.
Videoesittelyni hahmosta:
Suomi
httpv://www.youtube.com/watch?v=zLyu5L0UucQ
In English
[bliptv h_Uwg4yOLAA]