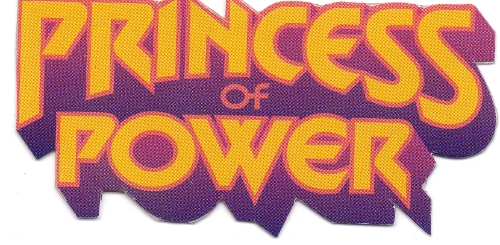 Tuotekoodi: T5810
Swiftwind
– Beautiful Horse Spirit, Becomes Magical Flying Unicorn!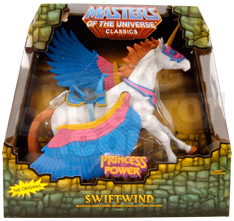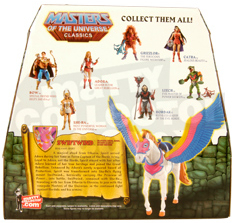 Oikea nimi: Spirit
A magical steed from Etheria, Spirit served Adora during her time as Force Captain of the Horde Army. Loyal to Adora, not the Horde, Spirit stayed with her after Adora learned of her true heritage and joined the Great Rebellion. Enhanced by Adora's newly acquired Sword of Protection, Spirit was transformed into She-Ra's flying mount Swiftwind™, heroically carrying the Princess of Power® into battle. Swiftwind remained with She-Ra®, traveling with her from Etheria to Eternia® to join with the renegade Masters of the Universe® in the continued fight against Hordak® and his armies.
Maaginen ratsu Etherialta, Spirit palveli Adoraa hänen toimiessaan Hordi Armeijan kapteenina. Lojaali Adoralle, ei Hordeille, Spirit pysyi Adoran rinnalla senkin jälkeen kun Adora sai selville totuuden alkuperästään ja liittyi Suureen Kapinaan. Adoran uuden Suojeluksen Miekan voimasta, Spirit muuttui She-Ran lentäväksi ratsuksi Myrskytuuleksi (Swiftwind), joka sankarillisesti kantaa Mahdin Prinsessaa taisteluun. Myrskytuuli pysytteli She-Ran rinnalla, matkaten hänen kanssaan Etherialta Eternialle liittyäkseen lainsuojattomaan Masters of the Universe -ryhmäänheidän jatkuvassa taistelussaan Hordakia ja hänen joukkojaan vastaan. 
Mukana tulevat varusteet:
* irrotettava satula ja kypärä
* irrotettavat siivet
Hinta: $30
Loppuunmyynti aika: n. 3,5 päivää (ilmoitus MC-sivull n. 6 päivää)