Tuotekoodi: R6249
Wun-Dar
– The Savage He-Man
Tämä hahmo on extrahahmo, joka postitettiin automaattisesti Club Eternia 2010 jäsenille huhtikuun 2010 päähahmon (Evil-Lyn) kanssa. Tätä hahmoa ei ole koskaan myyty erikseen / sitä ei ole voinut ostaa Mattycollector.com:sta (eikä sitä uudelleen julkaista). Yhdessä Wun-Darin kanssa toimitettiin lisäksi 20″ x 30″ kokoinen Eternian kartta, jonka toiselle puolelle on kirjoitettu Eternian vanhimpien salaisuuksia. Wun-Darin ja kartan vuoksi vuoden 2010 tilauspalveluun liittyminen maksoi $20.
Oikea nimi: Wun-Dar™
One hundred years before Prince Adam® was born, Wun-Dar™, a warrior from deep in the savage underground city of Tundaria, rescued a young woman who turned out to be the Goddess of Eternia®. Providing him with cosmic battle armor and a sophisticated ray gun that could tap into almost unlimited power, the Goddess tasked Wun-dar™ to protect both halves of the sword of He and keep them apart so as not to fall into the hands of evil. Like many warriors before him, Wun-dar™ became known as "The He-Man," battling in a savage way to keep evil from obtaining the key to the great power hidden inside the long-forgotten Castle Grayskull®.
Sata vuotta ennen Prinssi Adam syntymää, Wundar, soturi syvältä maanalaisesta Tundarian raakalaiskaupungista, pelasti nuoren naisen, joka osoittautui Eternian Jumalattareksi. Antaen hänelle kosmisen haarniskan ja hyvin edistyksellisen sädepistoolin, jonka avulla pääsi käsiksi lähes rajattomiin voimiin, Jumalatar antoi Wun-Darille tehtäväksi suojella molempia Hen miekan puolikkaita ja pitämään ne erillään, jottei ne päätyisi pahuuden käsiin. Kuten useat soturit ennen häntä, Wun-Dar, alettiin tuntea nimellä "He-Man". Taistellen raakalaismaisin ottein pahaa vastaan pitääkseen ne loitolla avaimesta, jonka avulla pääsee käsiksi mahtaviin piilotettuihin kauan sitten unohdettuihin voimiin Pääkallolinnan uumenissa.
Mukana tulevat varusteet:
* irrotettava haarniska
* sädepistooli
* kokonainen ja puolikas miekka
* leipä
Loppuunmyynti aika: hahmo ei ole ollut koskaan myynnissä
Oman hahmon saapumiseen kulunut aika (alkuperäinen lähetys): 108 päivää (78 arkipäivää)
Oman hahmon saapumiseen kulunut aika (uudelleen lähetys): 16 päivää (12 arkipäivää)
Lähikuva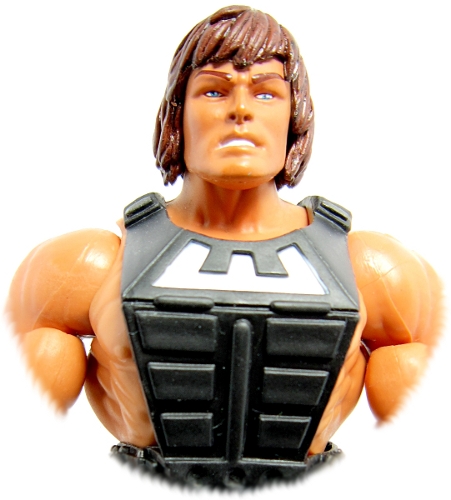 Kokovartalokuvat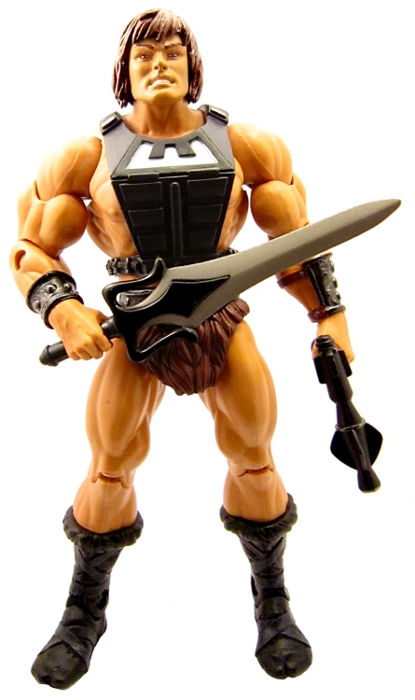 Varusteet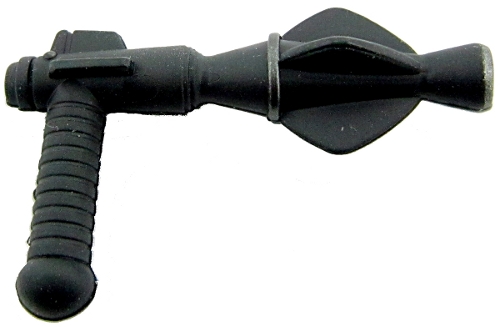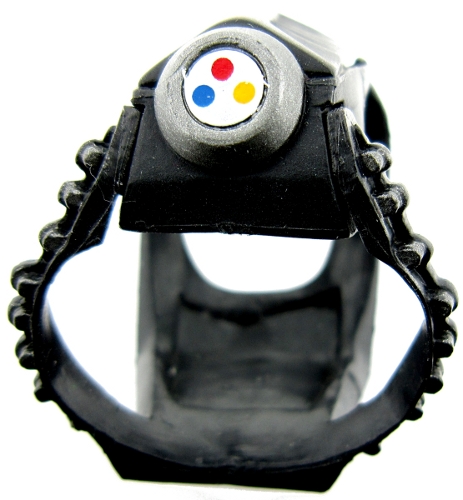 Videoesittelyni hahmosta:
Suomi
Osa 1
httpv://www.youtube.com/watch?v=mvnw57MuNmg
Osa 2
httpv://www.youtube.com/watch?v=rnKWT4GI74w
Osa 3
httpv://www.youtube.com/watch?v=q-vkxrQ3-Mc
In English
httpv://www.youtube.com/watch?v=0OW74yZJRTU