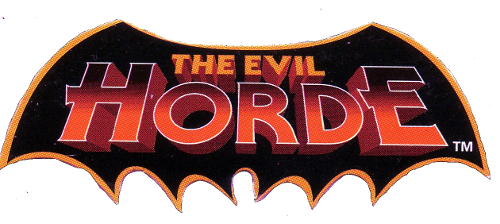 Tuotekoodi: P4013
Hordak
– Ruthless Leader of the Evil Horde
1. julkaisussa Hordakin tittelinä pakkauksessa luki "Evil Leader of the Evil Horde", mutta uudelleen julkaisuissa tämä on korjattu siihen muotoon kuin sen olisi alunpitäen pitänytkin olla eli "Ruthless Leader of the Evil Horde".
Oikea nimi: Hec-Tor Kur™
Second born heir to the Horde Empire, Hec-Tor Kur™ arrived on the planet Eternia® while battling the cosmic warrior He-Ro™. Taking the name Hordak™, he raised an army and challenged the Snake Men™ for rule over the planet. Although he defeated King Hssss™, Grayskull, leader of the free people of Eternia® succeeded in banishing him to the dimension of Despondos™. It was here that centuries later Hordak™ contacted a young alchemist named Keldor™ and began teaching him the ways of the dark arts in exchange for freedom from his extra dimensional prison.
Toiseksi vanhin Hordi Imperiumin perillinen Hec-Tor Kur saapui Eternia-planeetalle taistellessaan kosmista soturia He-Roa vastaan. Nimeten itsensä Hordakiksi ,hän keräsi itselleen armeijan ja haastoi Käärmemiesten planeetan valtiuden. Vaikka hän päihitti kuningas Hssssin, Grayskull, Eternian vapaan kansan johtaja onnistui karkottamaan hänet Despondos-ulottuvuuteen. Sieltä käsin Hordak vuosisatoja myöhemmin otti yhteyttä nuoreen alkemistiin nimeltä Keldor ja alkoi opettamaan tälle pimeyden voimia vastineeksi, siitä että jonain päivänä Keldor vapauttaisi hänet toisulottuvuuksellisesta vankilastaan.
Mukana tulevat varusteet:
* sauva
* varsijousi
* lemmikkilepakko
* irrotettava viitallinen kaulus
* irrotettava haarniska
Loppuunmyynti aika: 1 tunti 10 min
Loppuunmyynti aika (uudelleen julkaisu): 1 päivä 22 tuntia 52 min
Oman hahmon saapumiseen kulunut aika: 25 päivää (17 arkipäivää)
Lähikuva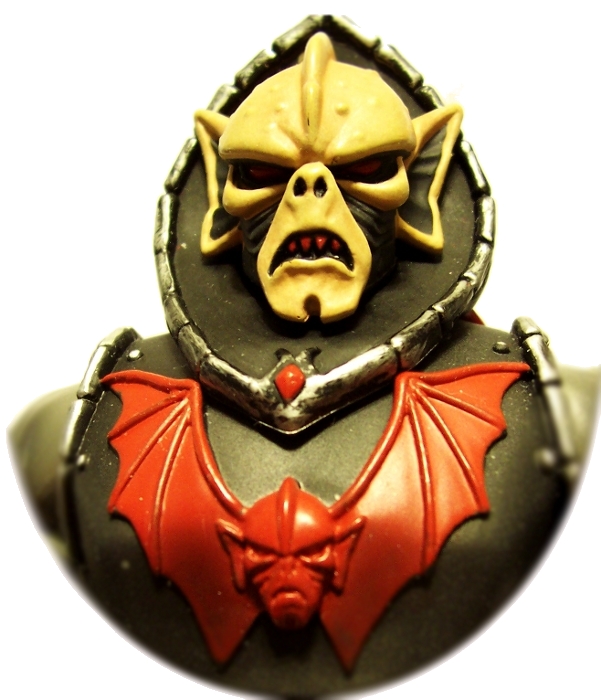 Kokovartalokuvat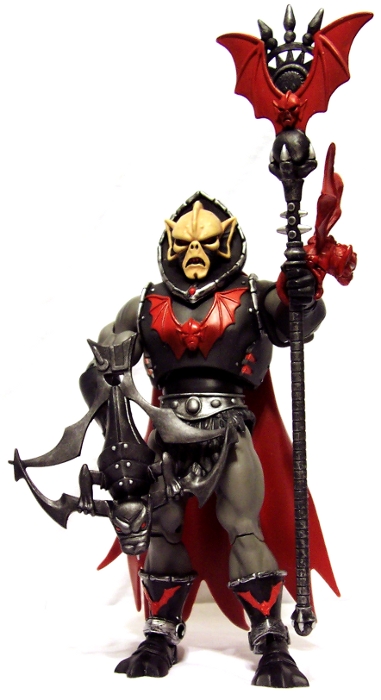 Varusteet
Videoesittelyni hahmosta:
Suomi
Osa 1
httpv://www.youtube.com/watch?v=BGV7eAjoMVY
Osa 2
httpv://www.youtube.com/watch?v=ma4aoPC2d9g
In English
Part 1
httpv://www.youtube.com/watch?v=335eBKQ85Wk
Part 2
httpv://www.youtube.com/watch?v=gVcFuu0ssuk