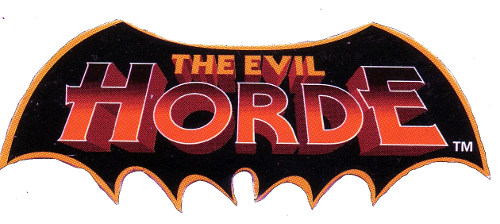 Tuotekoodi: T5800
Leech
– Evil Master of Power Suction
Oikea nimi: K'ull'leusshhhh
A Slebetor Slug-man from deep in the Lake of Gnarl, Leech was called from the depths by a magic spell of Hordak to bolster his
forces against King Grayskull and the Snake Men during the Great Wars. Mindwiped by Hordak's lead witch, Leech became a loyal member of his Horde Army, using his magically enhanced energy-draining powers to suck enemies of their strenght. He later played a  key role in the Horde's fight against the Great Rebellion after Hordak claimed Etheria as a new homeworld during their banishment in Despondos. When called upon in battle, Leech sucks the power from his enemies!
Slebetor etana-mies syvältä Gnarlin järvestä, Leech kutsuttii syvyyksistä Hordakin maagisen loitsun avulla vahvistamaan, hänen kuningas Grayskullia  ja Käärmemihiä vastaan taistelevia joukkojaan Suurten Sotien aikana. Hordakin päänoidan aivopesemänä Leechistä tuli Hordi armeijan uskollinen jäsen, joka käyttää maagisesti tehostettuja energian imentävoimiaan imemään vihollistensa voimat. Hän oli myöhemmin avainasemassa Hordien taistelussa Mahtavaa Kapinaa vastaan, kun Hordit olivat valtasivat Etherian uudeksikotimaailmakseen Despondosiin karkoituksensa aikana. Taisteluun kutsuttaessa, Leech imee voimat vihollisiltaan!
Mukana tulevat varusteet:
* varsijousi
* imukuppiliitännäinen hordilogo
Loppuunmyynti aika: n.  4 päivää
Oman hahmon saapumiseen kulunut aika: 12 päivää (8 arkipäivää)
Lähikuva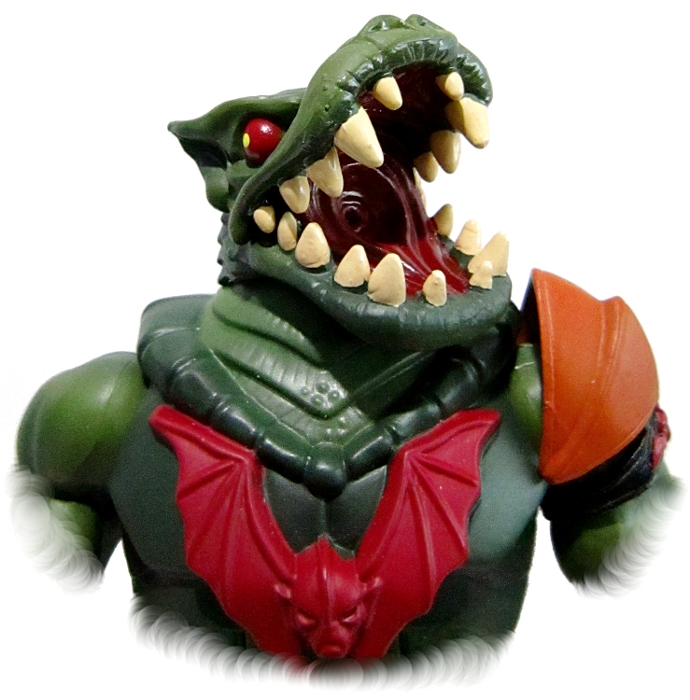 Kokovartalokuvat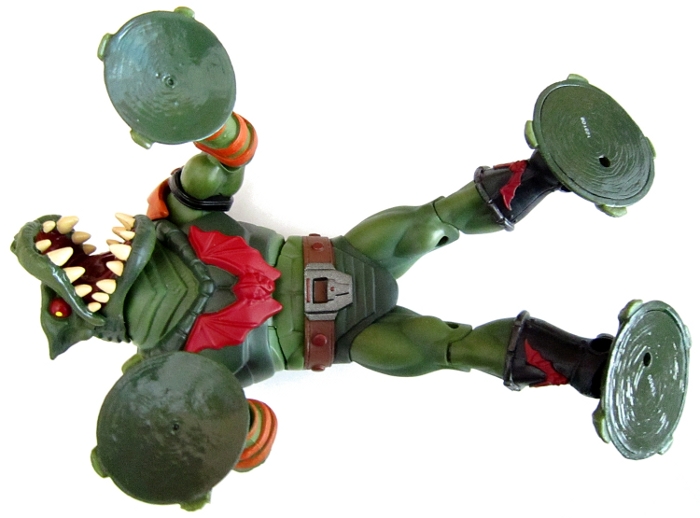 Yksityiskohta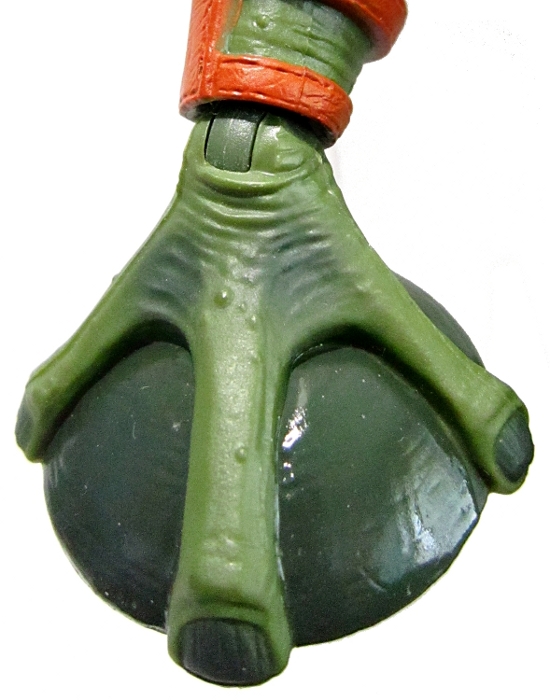 Varusteet