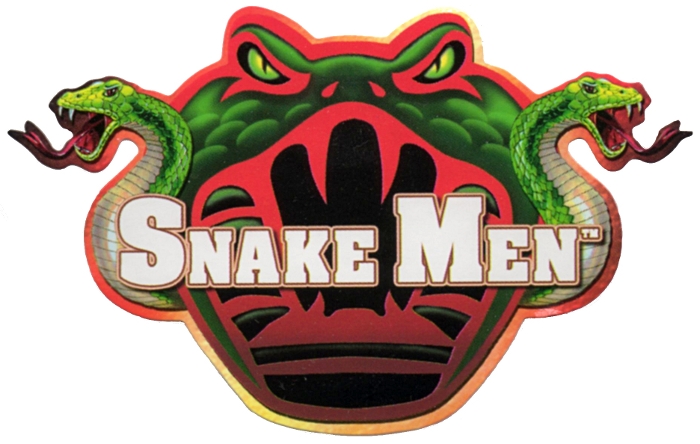 Tuotekoodi: T5794
King Hssss
– Dreadful Disguised Leader of the Snake Men!
Hahmo (1. julkaisu) tuli myyntiin kahdessa eässä, koska kaikki hahmot eivät saapuneet ajoissa maaliskuun 15. myyntipäivään mennessä. Hahmon 1. ja viimeiselläj ulkaisuversiolla oli vääränpuoleiset olkapäät.
Oikea nimi: Hssss of the Viper House™
A servant of the Unnamed One, Hssss was chosen to lead an army of Snake Men™ to the planet of Eternia® to plunder its magical secrets. He ruled Eternia® for three centuries until a rebellion formed under D'Vann Grayskull. Soon afterwards, the Horde invaded and Hssss was drawn into a three-way war. All three sides agreed to a temporary truce in order to construct the Three Towers, but Hssss was betrayed by Hordak® and in time was banished to the Void by the Elders and Zodak™. For five centuries he and his army waited until Evil-Lyn® and a Snake Men™ descendent named Kobra Khan opened the Snake Pit to free them. King Hssss™ often tricks foes by appearing heroic but then transforms into a seething mass of serpents and leads the Snake Men™ into battle!
Nimettömän palvelija, Hssss valittiin johtamaan Käärmemiesten armeijaa Eternia planeetan maagisten salaisuuksien ryöstöretkellä. Hän hallitsi Eterniaa kolmen vuosisadan ajan, kunnnes D'vann Grayskullin muodostama kapina alkoi. Pian sen jälkeen, Hordit saapuivat ja Hssss joutui kolmiosapuoliseen sotaan. Sodan osapuolet solmivat väliaikaisen rauhan rakentaakseen Kolme Tornia, mutta Hordak petti Hssss:n ja aikanaan hänet karkoitettiin Tyhjyyteen Vanhimpien ja Zodak yhteistyöllä. Viidentuhannen vuoden ajan hän ja hänen armeijansa odottivat kunnes Evil-Lyn ja Käärmemiesten jälkeläinen Kobra Khan avasivat Käärmekuopan vapauttaakseen heidät. King Hssss usein huijaa vastustajansa esittämällä sankaria, mutta sitten hän muuntautumalla kasaksi käärmeitä hän johtaa Käärmemiehet taisteluun!
Mukana tulevat varusteet:
* käärmesauva
* kilpi
* extraylätorso
Loppuunmyynti aika (1. myyntierä): 20 min
Loppuunmyynti aika (2. myyntierä): n. 2 päivää 23 tuntia
Oman hahmon saapumiseen kulunut aika (tilauspalvelu): 9 päivää (7 arkipäivää)
Oman hahmon saapumiseen kulunut aika (extra kappale, Mattycollector): 29 päivää (21 arkipäivää)
Lähikuvat
Kokovartalokuvat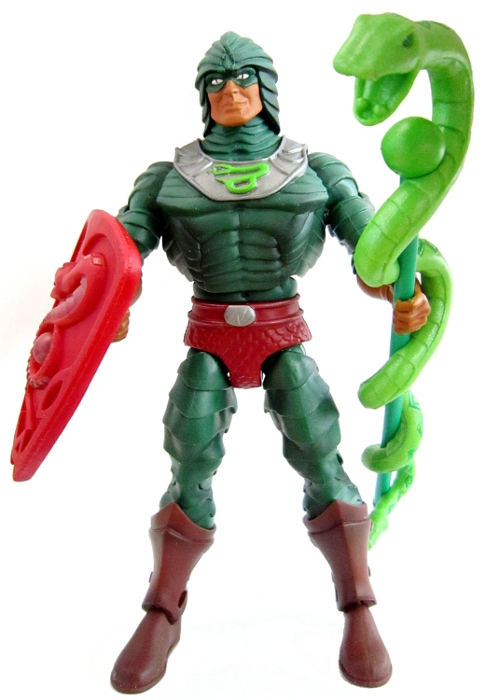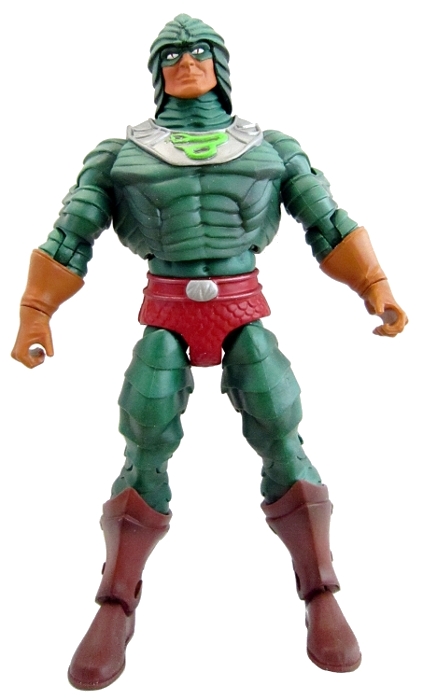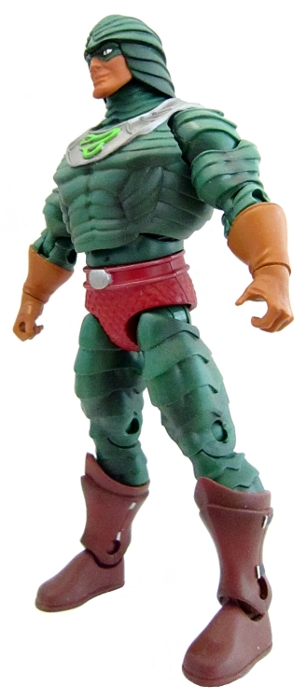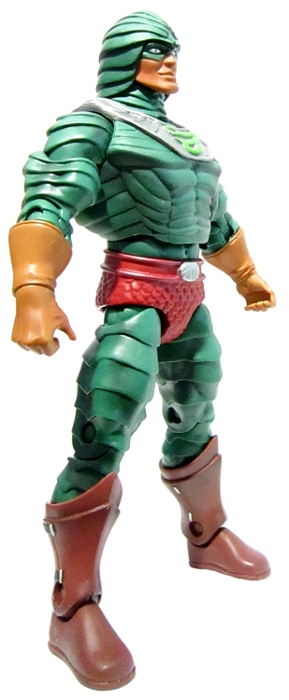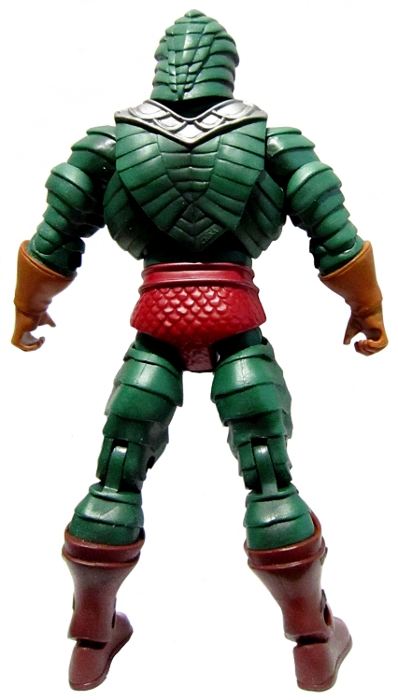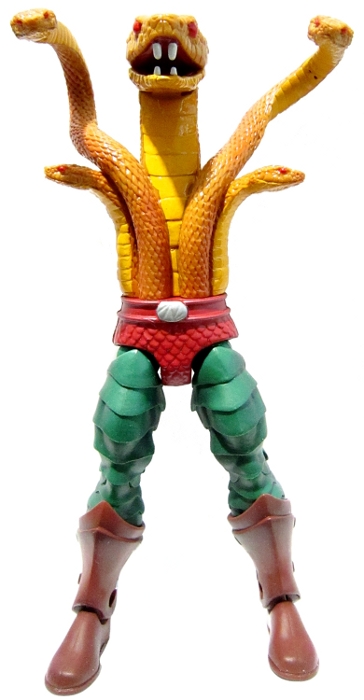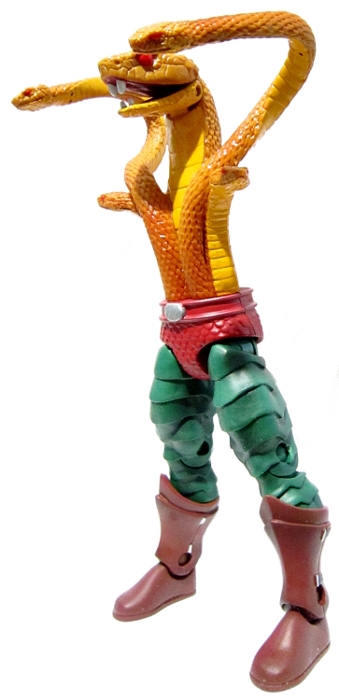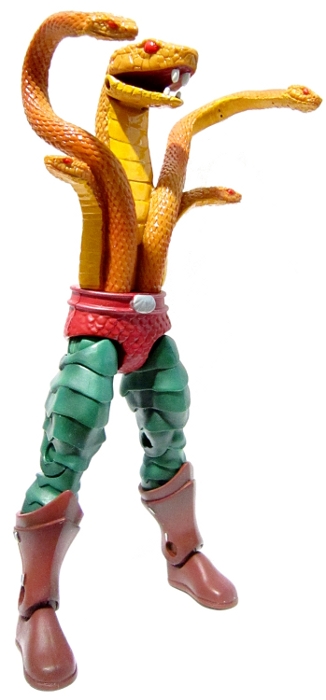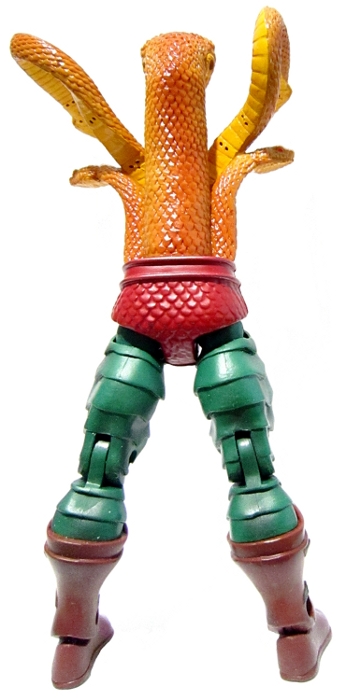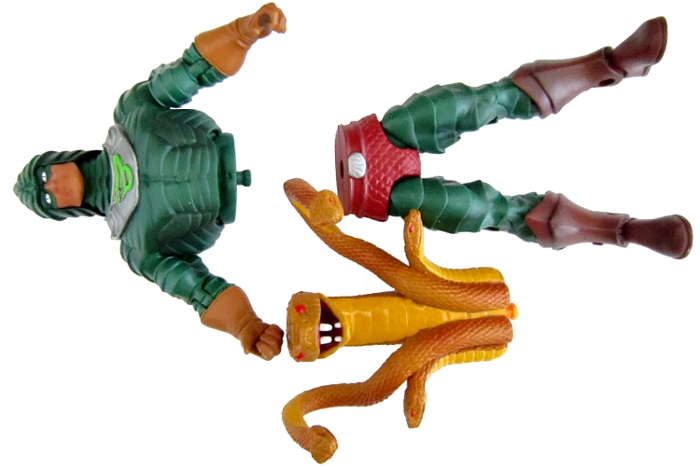 Varusteet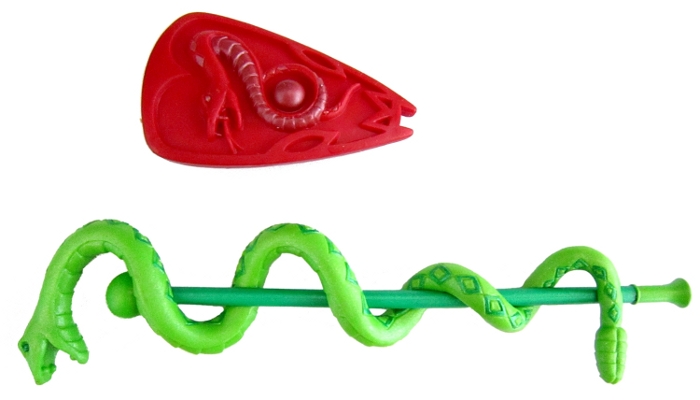 Videoesittelyni hahmosta:
Suomi:
httpv://www.youtube.com/watch?v=qQIDvET-Rpw
In English:
httpv://www.youtube.com/watch?v=neesqZQ7ZK8