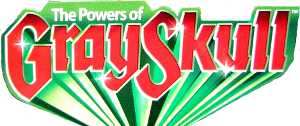 Tuotekoodi: T5813
Preternia Disguise He-Man
– The Most Powerful Man in the Universe
Tämä hahmo on extrahahmo, joka postitettiin automaattisesti Club Eternia 2011jäsenille helmikuun 2011 päähahmon (Bow) ja bonushahmon (Shadow Beast) kanssa. Tätä hahmoa myydä koskaan erikseen / sitä ei voi ostaa Mattycollector.com:sta (eikä sitä uudelleen julkaista). Yhdessä Preternia Disguise He-Manin kanssa toimitettiin lisäksi 20″ x 30″ kokoinen Etherian kartta. Preternia Disguise He-Manin ja kartan vuoksi vuoden 2011 tilauspalveluun liittyminen maksoi $20. Hahmon mukana toimitettiin myös erillinen "The Powers of Grayskull" -tarra, koska tehdas Kiinassa unohti sen pakkauksiin liimata.
Oikea nimi: Adam of the house of Randor™
Using the combined power of the Central Tower with the newly invented Cosmic Key™, the Sorceress® disguised He-Man® and sent him back to Preternia™ − a time when his ancestor King Grayskull™ fought for freedom against the Horde invaders and Snake Men™ from the Nameless Dimension. Quickly allying himself with Grayskull™ and the wizard-warrior He-Ro™, He-Man® aided them in many battles, even turning the tide at the First Ultimate Battleground. During this battle he learned the secret to defeating the Snake Men™ and with this knowledge returned to his own time to finally defeat King Hssss™ once and for all. Disguised in a cloak and mask, He-Man® cannot reveal his true identity to his own ancestor!
Käyttäen Keskimmäisen Tornin ja juuri keksityn Kosmisen Avaimen yhdistettyä voimaa, Velhotar naamioi He-Manin ja lähetti hänet Preterniaan – aikaan jolloin hänen esi-isänsä kuningas Grayskull taisteli vapaudesta Hordihyökkääjiä ja Nimettömästä ulottuvuudesta peräisin olevia Käärmemiehiä vastaan. Pian liittoutuen Grayskullin ja velho-soturi He-Ron kanssa, He-Man auttoi heitä useissa taisteluissa, jopa kääntäen taistelun voiton puolelle Ensimmäisen Ultimaalisen Taistelukentän aikana. Tämän taistelun aikana hän oppi salaisuuden Käärmemiesten kukistamiseksi ja tämä tieto mukanaan hän palasi omaan aikaansa lopulta pysäyttäen King Hssss:n lopullisesti. Naamioituneena viittaan ja naamioon, He-Man ei voi paljastaa todellista henkilöllisyyttään omalle esi-isälleen!
Mukana tulevat varusteet:
* voimamiekka
* sädekivääri
* kosminen avain
Loppuunmyynti aika: hahmo ei ole ollut koskaan myynnissä
Oman hahmon saapumiseen kulunut aika: 15 päivää (11 arkipäivää)
Lähikuva
Kokovartalokuvat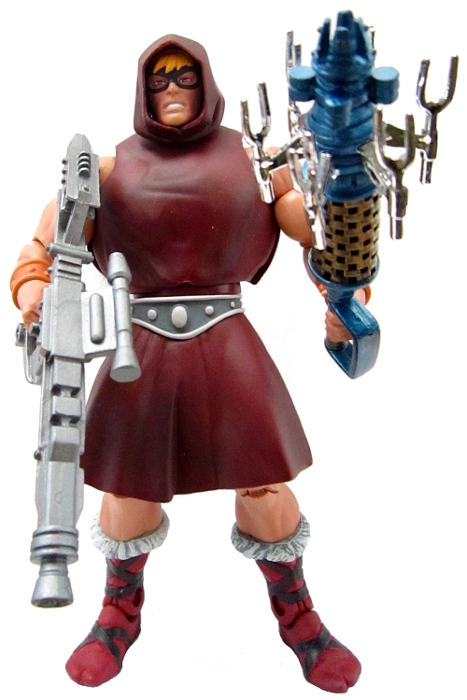 Varusteet
Videoesittelyni hahmosta:
Suomi
httpv://www.youtube.com/watch?v=H3els9KX88k
In English
httpv://www.youtube.com/watch?v=uf1T38tQlOQ