Tuotekoodi: R6254
Tytus
– Heroic Giant Warlord
Varoitus: Hahmon mukana tulevan "hahmosieppari"-aseen käyttäminen muihin hahmoihin aiheuttaa maalipinnan naarmuuntumista aseen kovan muovin takia.
Oikea nimi: Tytus
Tytus the giant fought for peace alongside King Grayskull and He-Ro in the Great Wars. Originally from the mountains of Perpetua, he was forced to leave his home after his herd of dinosaurs began developing strange techno parts. He traveled across Eternia to seek help from Grayskull's village. There he joined the King in battle against the Snake Men and Horde. He helped construct one of the Three Towers during a temporary truce with his enemies. After He-Ro's death he used his great strength to build King Grayskull a mighty fortress, incorporating the symbol of the Cosmic Warriors into the entrance as a tribute to his fallen comrade. In the end, Tytus fell during the First Ultimate Battle Ground, heroically sacrificing his life to stop the rampaging giant Megator!
Jättiläinen Tytus taisteli rauhan puolesta Suurissa Sodissa kuningas Grayskullin ja He-Ron rinnalla. Alunperin kotoisin Perpetuan vuorilta, hän oli pakotettu lähtemään kotoaan, kun hänen dinosauruslaumalleen oli alkoi kehittymään outoja tekno-osia. Hän matkusti ympäri Eterniaa etsiäkseen apua Grayskullin kylästä. Siellä hän liittyi kuninkaan seuraksi taistelemaan Käärmemiehiä ja Hordeja vastaan. Hän auttoi rakentamaan yhden Kolmesta Tornista väliaikaisen rauhan aikana. He-Ron kuoleman jälkeen, hän käytti mahtavaa voimaansa rakentaakseen kuningas Grayskullille mahtavan linnoituksen, sisällyttäen sen sisäänkäyntiin Kosmisten Taistelijoiden  symbolin kaatuneen ystävänsä muistoksi. Lopulta Tytus kaatui Ensimmäisen Ultimaalisen Taistelukentän aikana, sankarillisesti uhraten henkensä pysäyttääkseen riehuvan jättiläisen Megatorin!
Mukana tulevat varusteet:
* ihmissieppari
* irrotettava haarniska
Hahmon koko: 12 "
Hahmon hinta: $40,00
Loppuunmyynti aika (alkuperäisjulkaisu): 6 min
Loppuunmyynti aika (uudelleen julkaisu): n. 10 päivää 10 tuntia
Oman hahmon saapumiseen kulunut aika: 7 päivää (5 arkipäivää)
Hahmon paino (varusteineen ilman pakkausta): 572 g
Lähikuva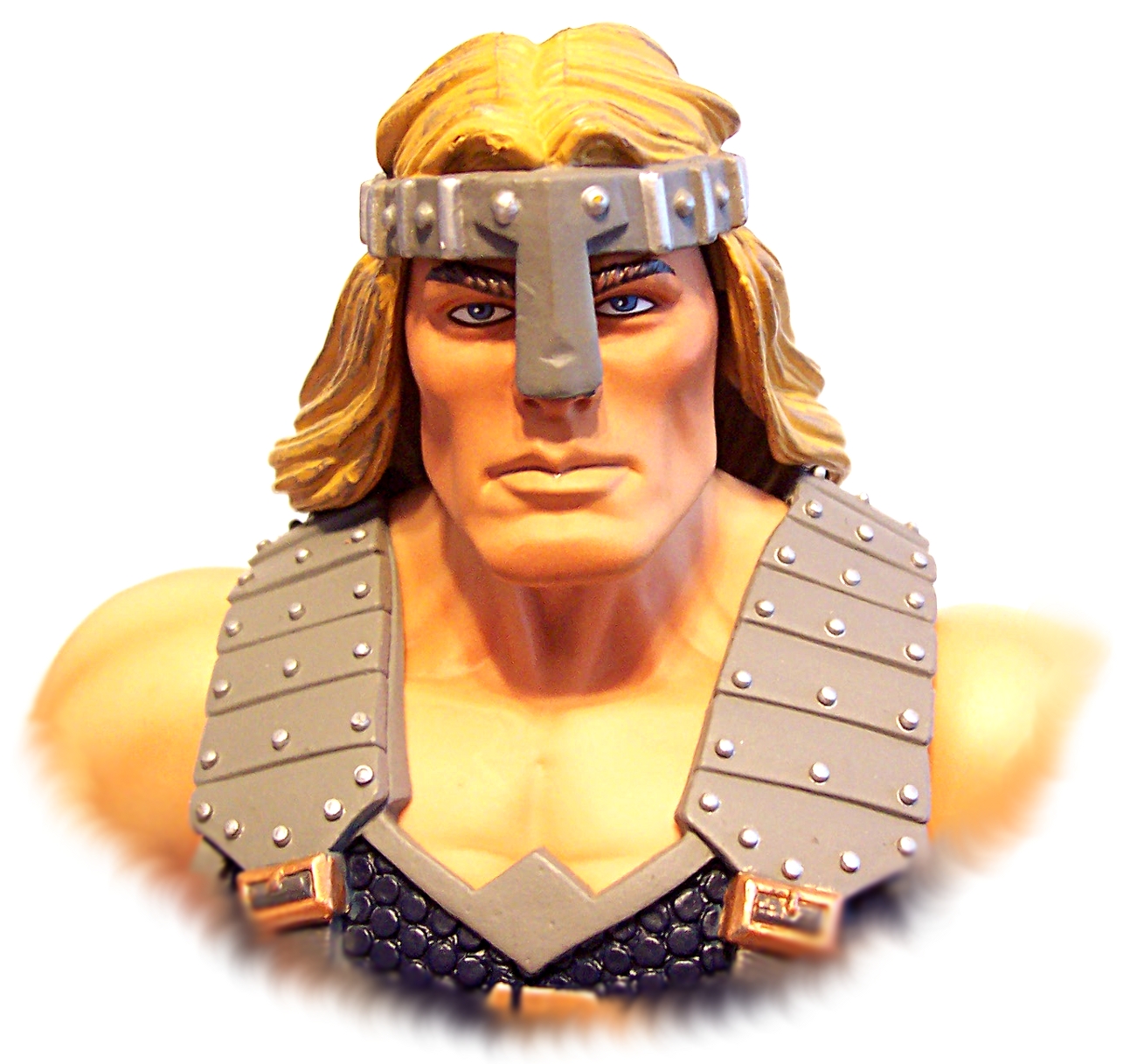 Kokovartalokuvat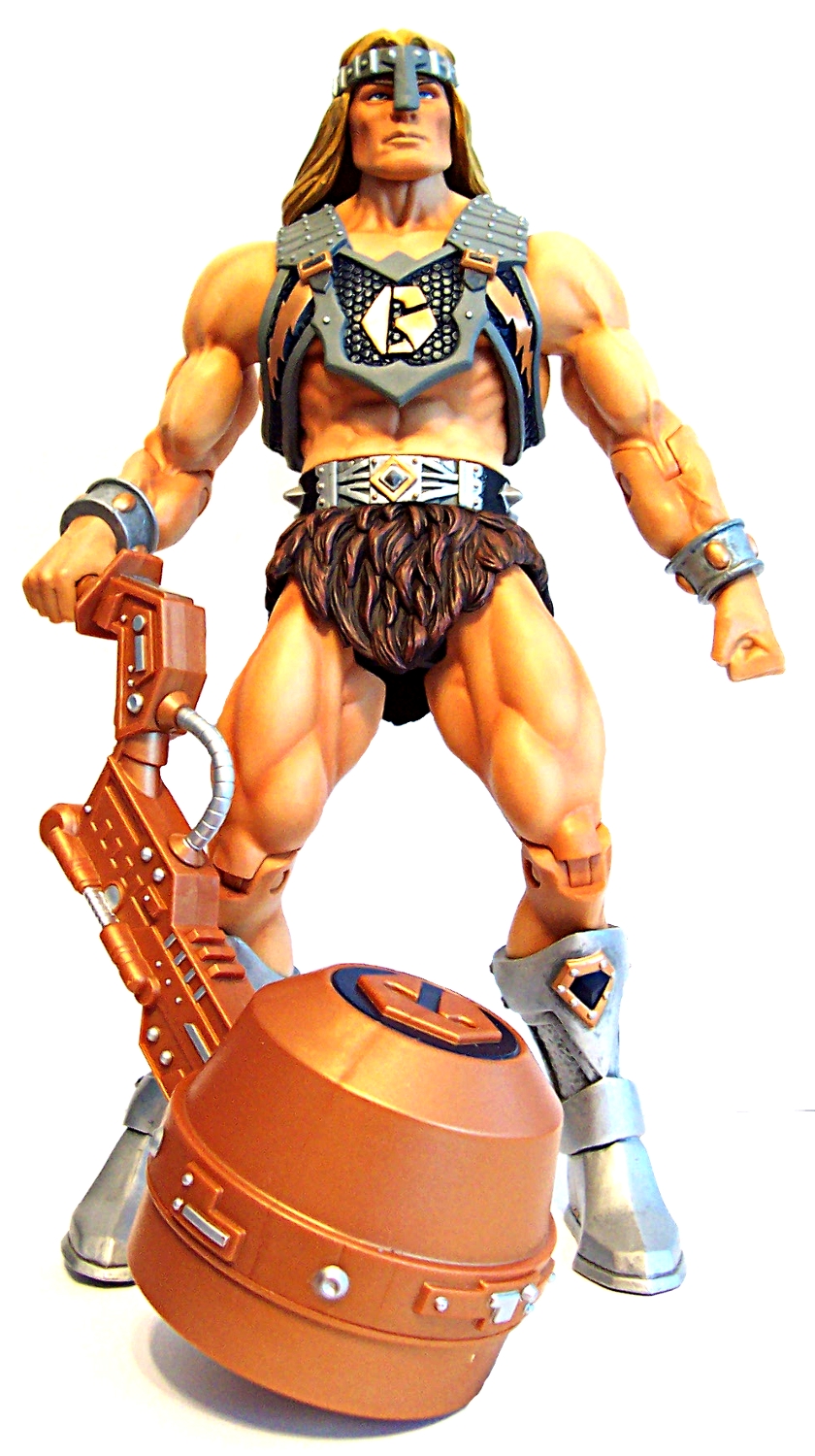 Varusteet
Videoesittelyni hahmosta:
Suomi
Osa 1
httpv://www.youtube.com/watch?v=69yKi_UczCc
Osa 2
httpv://www.youtube.com/watch?v=GeK1Z-toKi8
Osa 3
httpv://www.youtube.com/watch?v=hpF8_cHz63w
Osa 4
httpv://www.youtube.com/watch?v=SXYT0T2L3nQ
In English
httpv://www.youtube.com/watch?v=tInPfiKrQnI