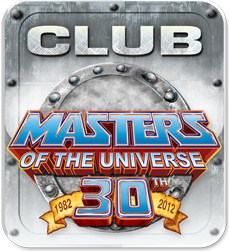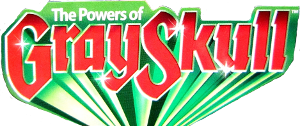 Tuotekoodi: W8904
Sir Laser-Lot
– Heroic Knight of Grayskull
 Masters of The Universe 30-vuotta juhlahahmo 4/6, jonka on luonut Geoff Johns.
Oikea nimi: ei-paljastettu
Across the continent of Preternia™, the mightiest of King Grayskull's Knights was Sir Laser-Lot™, a master of weapons and hand-to-hand fighting techniques. He wore an enchanted suit of armor powered by the great Gem of Tamadge which enhanced his strength and let him unleash powerful energy blasts. So legendary were his deeds that the future king He-Man® sent one of his loyal Time Agents into the past to bring Sir Laser-Lot™ forward to his time. Here, Sir Laser-Lot™ became the King's new Man-At-Arms®, training both the Royal Guards and the King's young son Dare in ancient battle techniques. Sir Laser-Lot™ uses his energy blade to fight for chivalry and justice in any time.
Preternian mantereella, kuningas Grayskullin mahtavin ritari oli Sir Laser-Lot, joka oli mestari aseiden käytössä ja lähitaistelutekniikoissa. Hän piti päällään lumottua, mahtavasta Tamadgen jalokivestä voimansa saavaa haarniskaa, joka vahvistaa hänen voimiaan ja mahdollistaa voimakkaiden energiapurkausten vapauttamisen. Niin legendaariset olivat hänen tekonsa, että tulevaisuuden kuningas He-Man lähetti yhden uskollisista Aika-agenteistaan menneisyyteen tuomaan Sir Laser-Lotin hänen aikaansa. Täällä, Sir Laser-Lotista tuli kuninkaan uusi asemies, kouluttaen sekä kuninkaallista kaartia, että kuninkaan nuorelle pojalle Darelle muinaisia taistelutekniikoita. Sir Laser-Lot käyttää energiamiekkaansa taistellakseen ritarillisuuden ja oikeuden puolesta kaikkina aikoina.
Mukana tulevat varusteet:
* miekka
* piikkipallo
* kilpi
* irrotettava haarniska
Lähikuva
Kokovartalokuvat
Varusteet