Masters of the Universe Classics
Masters of the Universe Classics on Mattel -yhtiön vuonna 2008 lanseeraama actionfiguuri-sarja. Sarjan hahmot olivat myynnissä ainoastaan Mattelin omassa verkkokaupassa Mattycollector.com:ssa. Joka kuukausi ilmestyi yksi 6″ hahmo ja joinain kuukausina ilmestyi myös bonushahmoja, sekä aiemmin sarjassa julkaistujen hahmojen uudelleen julkaisuja.
Heinäkuussa 2016 Mattel ilmoitti, että Mattycollector.com suljetaan 31.12.2016 ja vuoden 2017 alussa ohjat otti valmistuksen ja myynnin osalta Super 7. Vuonna 2019 Super 7 lopetti MOTUC-hahmojen julkaisut ja siihen päättyi hahmosarjan julkaisu. 
Alunperin tämän sivuston osion tarkoitus oli olla eräänlainen check list -MOTUC-hahmoista, mutta nyt se on listaus sarjan hahmoista, jotka kokoelmastani löytyy.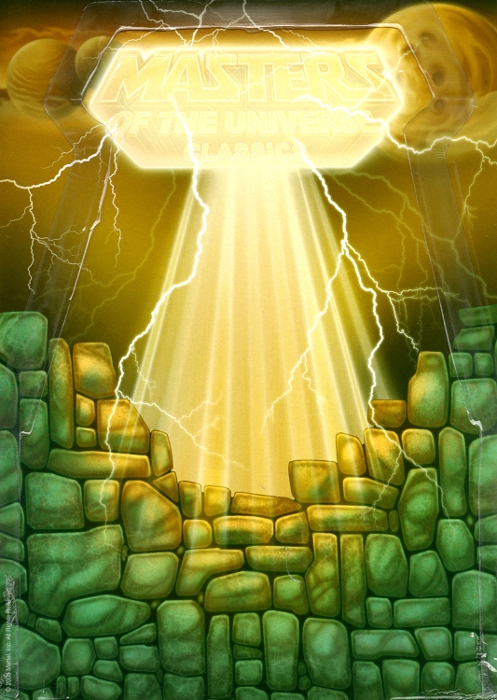 MOTUC-pakkauksen (6″ hahmot) takapahvin muovikuplan puoli
MotUC-pakkauksen strategiset mitat ovat:
* Korkeus : 22,9 cm
* Leveys : 16,5 cm
* Syvyys : 7,9 cm
Valkoisen MOTUC-postituskuoren/-laatikon mitata ovat (perushahmot 6″):
* Korkeus: 23,5 cm
* Leveys: 17,1 cm
* Syvyys:  8,2 cm
Tämä merkki pakkauksessa kertoo, että kyseessä on hahmon uudelleen julkaisuversio: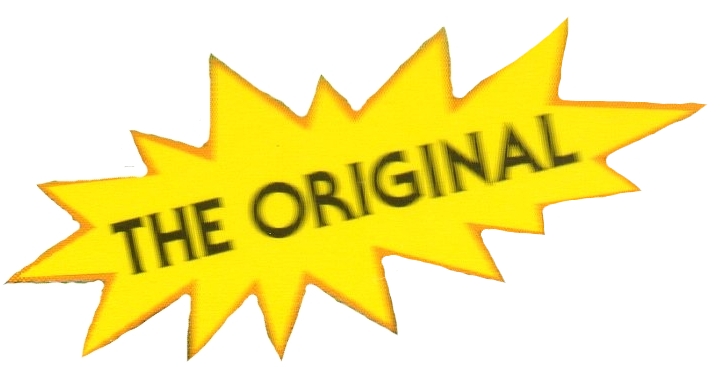 Huom!
Kaikkien uudelleen julkaisuhahmojen pakkauksessa on "The Original" -logo, joka kertoo siitä, että kyseessä on uudelleen julkaistu tuote, joka on pääasiassa identtinen 1. julkaisuversion kanssa. Mattel pitää itsellään pienen määrän tuotteita jokaiselta myyntipäivältä asiakaspalvelutarpeisiin. Kun tuote julkaistaan uudelleen, asiakaspalvelutarpeita varten myynnistä pidätetyt aiemman julkaisun jäljelle jääneet kappaleet myydään samalla. Pieni osa asiakkaista saavat tuotteen aiemmasta julkaisuerästä ja paketti ei välttämättä sisällä "The Original" -logoa. Vanhat ja uudet kappaleet myytävää uudelleen julkaisutuotetta lähetetään sattumanvaraisesti asiakkaille, eikä Mattel (tai Digital River) voi siihen vaikuttaa, minkä version kukin asiakas saa.
Selitykset julkaisujen "kirjainkoodeille":
* = kuva(t) lainattu Mattelin Mattycollector-sivustolta (ei enää olemassa) tai muusta lähteestä
vihreä = hyvyyden taistelija
punainen = pahuuden taistelija
sininen = ei puolta / toistaiseksi tuntematon hahmo tai tuote
Mattycollector-vuodet
* 2008
* 2009
* 2010
* 2011
* 2012
* 2013
* 2014
* 2015
* 2016
Super 7
* 2018