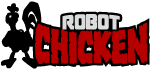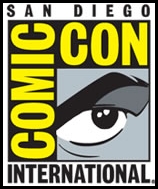 Tuotekoodi: T3071
Mo-Larr (Eternian Denstist) vs. Skeletor (Lord of Destruction)
Mattelin ja Robot Chicken tuotantoryhmän yhteistyön tuloksena syntynyt Mo-Larr vs Skeletor 2-pack on toinen kahdesta virallisesta vuoden 2010 MOTUC SDCC spesiaalituotteesta. Mo-Larr pohjautuu Robot Chicken ohjelman 2. tuotantokaudella esitettyyn sketsiin. Tämä 2-pack oli saatavissa ainoastaan SDCC-messuilta 21.-25.7.2010, sekä 2.8.2010 Mattycollector.com -verkkokaupasta. Messuilla ja Mattycollectorissa myytävien versioiden välillä ei ollut minkäänlaisia eroavaisuuksia vaan ne olivat identtiset.
Oikea nimi: Dr. Moe Larrstein
When an impacted wisdom tooth or an infected molar threatens the oral health of anyone in the Dark or Light Hemispheres, Mo-Larr, Eternian Dentist, is called! Relentlessly dedicated to his craft, Mo-Larr has been known to travel to the gates of Snake Mountain™ itself to insist his clients keep their appointments! Whether hero or villain, it's all the same to Mo-Larr — the sworn enemy of all Eternian cavities!
Kun tulehtunut tai reikiintynyt kulmahammas uhkaa kenen tahansa suuhygieniaa Pimeällä tai Valoisalla Pallonpuoliskolla, Mo-Larr, eternian hammaslääkäri kutsutaan apuun! Uupumattomasti työlleen omistautunut, Mo-Larin tiedetään kulkeneen itsensä Käärmevuoren porteille vaatimaan, että hänen asiakkaansa pitäisivät tapaamisajoistaan kiinni! Olipa kyseessä sankari tai pahis, sillä ei ole merkitystä Mo-Larille – kaikkien Eternian reikien vannoutuneelle viholliselle!
Oikea nimi: Keldor™
Although lacking any skin, Skeletor's bony exterior has left him open to oral decay and poor dental hygiene. When his wails of pain become too much, his servants Grizzlor and Beast Man have been known to call upon the only expert in Eternia who can help – Mo-Larr, Eternian Dentist! Quick to forget, Skeletor often loses track track of his appointments, distracted by his massage chair and Eternian periodical collection.
Vaikkei hänellä ihoa olekaan, Skeletorin luinen ulkokuori on jättänyt hänet alttiiksi hammasmädälle ja huonolle suuhygienialle. Kun hänen kivusta huutonsa alkavat olla liikaa, hänen palvelijoidensa Grizzlorin ja Beast Manin tiedetään ottaneen yhteyttä Eternian ainoaan ammattilaiseen, joka voi auttaa – Mo-Lariin, Eternian hammaslääkäriin! Hajamielinen Skeletor, istuskellessaan hieromatuolissaan ja lehtiään lukien,  usein menettää ajantajunsa ja unohtaa hammaslääkäriaikansa.
Pakkauksessa tulee mukana:
* Skeletor uudenlaisella päällä, josta puuttu yksi hammas
* Skeletorin aseet: kokonainen ja puolikas miekka, sekä tuhosauva
* Mo-Larr
* Mo-Larrin varusteet: hammaslanka, pora, pihdit, hammaspeili, hammasraaputin
Pakkauksen hinta: $40,00
Loppuunmyynti aika (Mattycollector-myynti): 2 päivää 3 tuntia 25 min
Loppuunmyynti aika (Mattycollector-myynti 2): n. 52 päivää
Oman hahmon saapumiseen kulunut aika: 12 päivää (8 arkipäivää)
Videoesittelyni hahmosta:
In English