Topps on vuonna 1938 perustettu purukumien, makeisten ja keräilytuotteiden valmistamiseen erikoistunut yhtiö. Vuonna 1984 Topps julkaisi Masters of the Universe aiheisen keräilykorttisarjan. Yhdessä pakkauksessa oli 10korttia ja yksi tarra. Yksi tukkulaatikossa oli 36 pakkausta. Sarjaan kuuluu 88 keräilykorttia ja 21 erilaista tarraa.
Keräilykortit (88 kpl) kertovat "Like Father Like Daughter" -nimisen 1980-luvun He-Man and the Masters of the Universe animaatiosarjan jakson tarinan. Jokaisen kortin etu puolella on kuva kyseisestä sarjan jaksosta (ja yksi tai usempia puhekuplia), sekä numero. Korttien kääntöpuolella etupuolen kuvaa tarkentava tarinateksti. Tarinan kuvat ovat korteissa 3-87, mutta kääntöpuolen tekstimuotoinen tarina alkaa jo kortista 1. Kortti numero 88 (molemmin puolin) on "checklist", johon voi merkitä kokoelmassaan jo olevat kortit.
* Korttien koko: 8,9 cm x 6,8 cm
Korttisarjan tarrojen etupuolella on toimintakuvia (1-10) sekä hahmojen yksilö- ja ryhmäkuvia (11-21). Tarrojen kääntöpuolet muodostavat kaksi erilaista isoa kuvaa (2 x 10) erivärisillä reunuksilla, lisäksi kahden tarran kääntöpuolella on pienet mallikuvat näistä isoista kuvista. Huomasittekin varmaan juuri, että pienen ristiriidan kirjoittamassani tekstissä, koska 2 x 10 tarraa + 2 tekee 22 tarraa, mutta kuitenkin aiemmin puhuin 21 tarrasta. Edellä mainittu johtuu siitä, että tarraa #19 löytyy kahdella erilaisella kääntöpuolella, jotka molemmat tarvitaan, mikäli halutaan muodostaa molemmat isot "palapeli" kuvat.
* Tarrojen koko: 8,9 cm x 6,3 cm
Lista tarrojen kääntöpuolista, "palapelien muodostamista varten:
#1: mallikuva punareunaisesta palapelikuvasta
#2: mallikuva sinireunaisesta palapelikuvasta
#3: sininen palapeli, oikea alareuna
#4: sininen palapeli, oikea yläreuna
#5: sininen palapeli, 2. yläoikealta
#6: sininen palapeli, 2. alaoikealta
#7: sininen palapeli, alakeskikohta
#8: sininen palapeli, yläkeskikohta
#9: sininen palapeli, 2. alavasemmalta
#10: sininen palapeli, 2. ylävasemmalta
#11: punainen palapeli, 2. ylävasemmalta
#12: punainen palapeli,  oikea yläreuna
#13: punainen palapeli,  yläkeskikohta
#14: sininen palapeli, vasen alareuna
#15: punainen palapeli, 2. yläoikealta
#16: punainen palapeli, oikea alareuna
#17: punainen palapeli,  alakeskikohta
#18: punainen palapeli,  vasen yläreuna
#19 (I): sininen palapeli, vasen yläreuna
#19 (II): punainen palapeli, vasen alareuna
#20: punainen palapeli, 2. alavasemmalta
#21:  punainen palapeli, 2. alaoikealta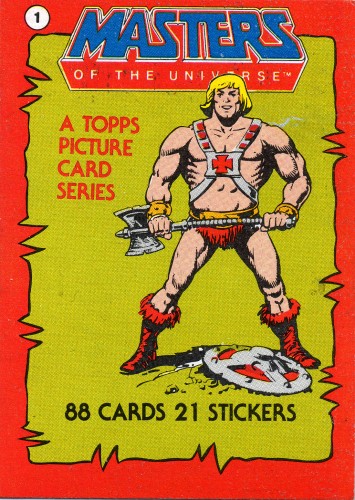 Katso sarjan kortit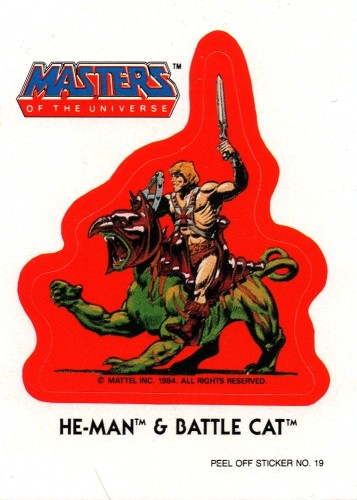 Katso sarjan tarrat